ETA: See my added links for number 2, and message at the end.
There's a messed up meme going around Facebook that deserves some attention. Since copyright laws allow for reprinting for criticism, I'm posting the text in full.
TWENTY THINGS A MOM SHOULD TELL HER SON
1. Play a sport.
It will teach you how to win honorably,
lose gracefully, respect authority,
work with others, manage your time
and stay out of trouble.
And maybe even throw or catch.
2. You will set the tone
for the sexual relationship,
so don't take something away from her
that you can't give back.
3. Use careful aim when you pee.
Somebody's got to clean that up, you know.
4. Save money when you're young
because you're going to need it someday.
5. Allow me to introduce you
to the dishwasher, oven,
washing machine, iron,
vacuum, mop and broom.
Now please go use them.
6. Pray and be a spiritual leader.
7. Don't ever be a bully
and don't ever start a fight,
but if some idiot clocks you,
please defend yourself.
8. Your knowledge and education is something
that nobody can take away from you.
9. Treat women kindly.
Forever is a long time to live alone
and it's even longer to live with somebody
who hates your guts.
10. Take pride in your appearance.
11. Be strong and tender at the same time.
12. A woman can do everything that you can do.
This includes her having a successful career
and you changing diapers at 3 A.M.
Mutual respect is the key to a good relationship.
13. "Yes ma'am" and "yes sir"
still go a long way.
14. The reason that they're called "private parts"
is because they're "private".
Please do not scratch them in public.
15. Peer pressure is a scary thing.
Be a good leader and others will follow.
16. Bringing her flowers for no reason
is always a good idea.
17. It is better to be kind
than to be right.
18. A sense of humor
goes a long way
in the healing process.
19. Please choose your spouse wisely.
My daughter-in-law will be the gatekeeper for me
spending time with you and my grandchildren.
20. Remember to call your mother
because I might be missing you.
Don't forget to share
(Credit: +Nino Rostomashvili)
Where to begin.
1. My husband played some sports but didn't like it and preferred reading and acting. There are plenty of movies and after school specials that address the problem of parents putting pressure on their non-sporty sons to be sporty. You do not have to play sports to learn to "lose gracefully" and "play honorably." And seriously, people who play sports stay out of trouble? Do you not read newspapers or own a television?
2. SO MUCH WRONG WITH THIS ONE. Do not tell your sons that they are in charge of setting the tone for the sexual aspects of their relationships. That is a power they don't actually have, and you should NOT teach them that they do. Do not tell your daughters that they don't have this power. Girls are not weak minded, passive members of their romantic endeavors, in danger of "losing" their virginity the moment a boy "sets the tone" for it. This is a dangerous, sexist, fucked up message.
Resources about this topic:
"Unwanted sex appeared more likely to occur in longer-term relationships, among partners who had a baby together,

when a female perceived less sexual control with a partner, when condoms were not frequently used and when alcohol or marijuana were used by either partner. (LINK)
Breaking the Generational Cycle of Shame About Sex (LINK)
Does the Christian church damage women by idolizing virginity? (LINK)
Talk To Your Teen About Healthy Relationships (LINK)
"What makes a relationship unhealthy?
In an unhealthy relationship:...
One person makes most or all of the decisions"
The Purity Culture and Sex as "Duty" (
LINK
)
Sexual shame and guilt can lead to severe sexual dysfunction in women. (
LINK
)
The Damage of Overvaluing Virginity (
LINK
)
Purity Culture is Rape Culture (
LINK
)
3. I would hope that by the time your son is old enough to learn he has all the sexual power in the relationship, he's potty trained.
4. This is good advice, but vague. Teach your son to have specific goals for school, traveling abroad, learning a trade, or simply having an emergency savings on hand.
5. Again, if your son is old enough to be contemplating sexual relationships, you should have already taught him how to help the family. The condescension in this one borders verbal abuse. If my husband ever said "Allow me to introduce you to the iron. Now go use it," he would be sleeping in the car.
6. If you are a religious family, fine, but your son will pick this up by being around examples, not by being "told" to. If you want spiritual children, be spiritual parents.
7. One of the few pieces of advice I actually agree with on this list. Don't start a fight, but know that it's okay to defend yourself, and others.
8. This is another piece of advice best taught by being an example. If you love to learn, your children will pick up on that.
9. Treat EVERYONE kindly. I'm guessing by this list that you are probably a socially conservative family with high hopes of your son never questioning his sexuality or "struggling" with "homosexual tendencies." In reality, it's important for our children to treat everyone respectfully in all their personal and business relationships, and it's important for us as parents to accept that Mother Nature might have different plans for our children when they grow up, including being homosexual or transgendered.
10. "Take pride in your appearance" is a loaded statement. In my former church, many people thought a man with a beard was not "taking pride in his appearance," even though both my husband and father had beards, and looked quite dashing. A boy who dyes his hair green, grows it long, or gets a tattoo is probably quite proud of their appearance. Hygiene is important, but let your son be himself.
11. Be strong but tender? What does that even mean?
12. This is excellent advice, but it would probably not be necessary if he wasn't receiving conflicting messages about what it means to be a boy and a man.
13. It is good to be polite, but our sons and daughters should also be taught when it is a BAD idea to respect authority. Lots of horrible things are committed by people "just taking orders." Teach your son that respecting people does not automatically equate to respecting their authority. Teach them to honor their conscience more.
14. If you don't own a pair of balls, then you don't know how terribly itchy they can be. Have your husband or brother show him how to get away with doing it discreetly. Likewise for your daughters when they get itchy breast sweat under their bras.
15. Not everyone is a leader. My husband has a mild personality and prefers not being the one making the important decisions. Teach your children the importance of discerning between positive and negative peer influence without putting unnecessary pressure on them to be someone they are not.
16. I do not like flowers. This perpetuates stereotypes again. My primary love language is not gifts, and I would feel cheated if my husband thought that buying me a random gift would make me happy. It's not that I don't appreciate gifts when I get them, but I would much rather have a random kiss or have my hair brushed while we're watching TV. I'd rather have a random text message. Flowers that will die in a few days make me depressed. Instead, teach your son to find out what other people actually like to do to express their love and affection. Some people, like me, see flowers as manipulation instead of love.



You're in luck. I'd rather have the cats. ALL the cats.
17. These two things are not mutually exclusive. Sometimes we are witness to horrible things, and when that happens, we should be right, even if we cannot be kind. People with gentle personalities have to be careful about being true to themselves instead of tolerating physical and emotional abuse in the name of being kind. It's the centuries-old message of Beauty and The Beast; be kind to your beast and he will soon become a prince. Sadly, this is almost never the case, and evil, cruel people see that kindness as a sign that they are free to continue their abuse unfettered. Sometimes standing up for ourselves, for people around us, for the disenfranchised, for the rejected, involves being right and being stern.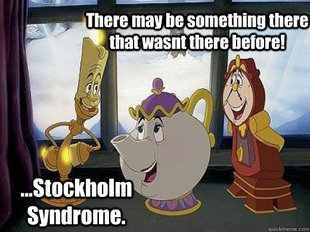 18. This is the one piece of advice I agree with 100%. A sense of humor is a critical part of life, the key to my 13 year marriage, a valuable parenting tool, and a great healer.
19. I love how you basically tell your son to make sure he marries a woman that will let you get away with anything without trying to interfere with you seeing your son or grandchildren. As a daughter-in-law, I can tell you that yours won't feel the need to cut off contact with the in-laws unless you repeatedly overstep your bounds. I'm guessing by this list that you would likely do just that, especially if your son and daughter-in-law tried to raise THEIR son completely opposite from the advice you gave in this list.
I kind of hope your son is gay so that you will be forced to give up your expectations for him and love and accept him for who he is instead of who you want him to be. I hope he finds the love of his life and moves to a state that allows same-sex marriage, walks down the aisle on the arms of a man, and they adopt some wonderful children who get raised without predetermined gender roles and gender-based social pressures.
20. If you are a safe person in your son's life, he will not forget to call you. My husband calls his mother regularly and VOLUNTARILY, without needing the pressure, because she respects him, even when he makes choices she doesn't like. They have a relationship based on genuine affection for one another, instead of guilt.
Here is what you should tell your son. AND your daughter.
1. I love you no matter what, even if I don't agree with you or like a choice you make. You do not have to earn my love - it is there, no matter what.
2. I want you to find someone to love, who loves you back, no matter who that is, so that you will know the joy of having a partner in life. If you don't, that's okay, too. Honor yourself, and you will be happy.
3. Stand up for what you know is right. Let your default be kindness, but be ready to "kick ass" if the situation warrants it.
4. You don't have to be good at everything. If you are good at math, but not music, that's okay, and if you are good at building things, but not sports, that's okay too. Find YOUR passions and YOUR talents, and make time for them.
5. Take care of your body as well as your mind.
6. Reread number 1.
Note: I've been looking at other responses and rebuttals to this list. Some were fantastic. Some were much, much worse. There is some criticism as to why someone would choose to take this list and pick it apart and humiliate whoever wrote the original. Let me tell you why.
Because, I believe the messages in it are harmful, and that number two makes your son too dangerous for my daughter to date. Even if your intention was simply to say he should be respectful, it gives your son power he doesn't have or deserve, and shames his girlfriend by reducing her sexuality to something that can be "taken" and "not returned" and thus ruining her and reducing her value.
I am posting this list because I want to UNDO its message and point out its flaws and its dangers. I feel that strongly about it.